Critical Infrastructures and Climate Change as Challenges for Security Policy
GIDS Conference – 25 September 2019
Strategic Challenges to Security Policy
Climate change and protection of critical infrastructure have become two of the major strategic challenges for the security of states in recent years. This became apparent at the international conference of the German Institute for Defence and Strategic Studies (GIDS) at the Bundeswehr Command and Staff College in Hamburg. Both topics are related because climate change brings with it increasing risks for critical infrastructures of states. Therefore, security policy must place much more emphasis on these topics—as many South American countries are already doing. This also became clear in the international panels.
Colonel Prof. Matthias Rogg emphasized in his speech that climate change is hardly called into question anymore these days. The situation is, however, different regarding the large field of infrastructure—and particularly regarding critical infrastructure that is absolutely essential for the functioning of states and their societies. "Even more so than in climate and environmental policy, one may gain the impression that the serious consequences are ignored not only at the political but also at the societal level."
"We must prepare ourselves"
In South American states, these two topics are very high on the political agenda. Therefore, experts from Argentina, Brazil, Chile and Peru travelled to the conference to present developments in their countries and share their experiences. In all these countries, climate change and critical infrastructure protection are policy areas of strategic importance. "We must prepare ourselves for the effects of climate change. We must see the subject of climate as an additional threat and broaden our security concept accordingly," Argentinian Undersecretary of State Hugo Patricio Pierri emphasised.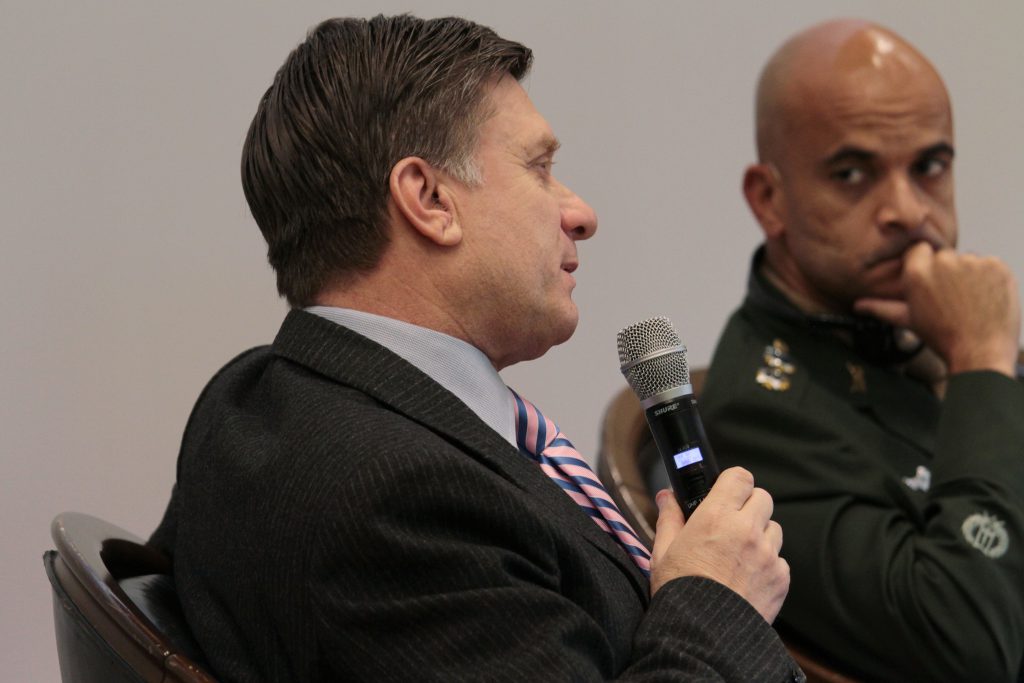 New role for armed forces
The armed forces of South American states are involved in disaster control and critical infrastructure protection to different degrees. "It is a big step to be able to deploy the armed forces at home," Undersecretary of State Pierri said on the current development in his country. In Argentina, the armed forces have been tasked to protect critical infrastructures and the country's natural resources. This requires a clearly defined legal framework. And it requires the people to trust that the armed forces are employed exclusively in accordance with legal regulations and only at this interface between national defence and domestic security."
"The subject of national defence cannot be separated from the subject of national development," emphasised Lieutenant Colonel Fernando Valentini from Brazil. He presented the strategic programs of the Brazilian Army which were developed to ensure the monitoring of critical infrastructures, to strengthen the resilience of these infrastructures and to guarantee their protection.  "Special major events such as the Olympic Games have advanced this development," said Valentini.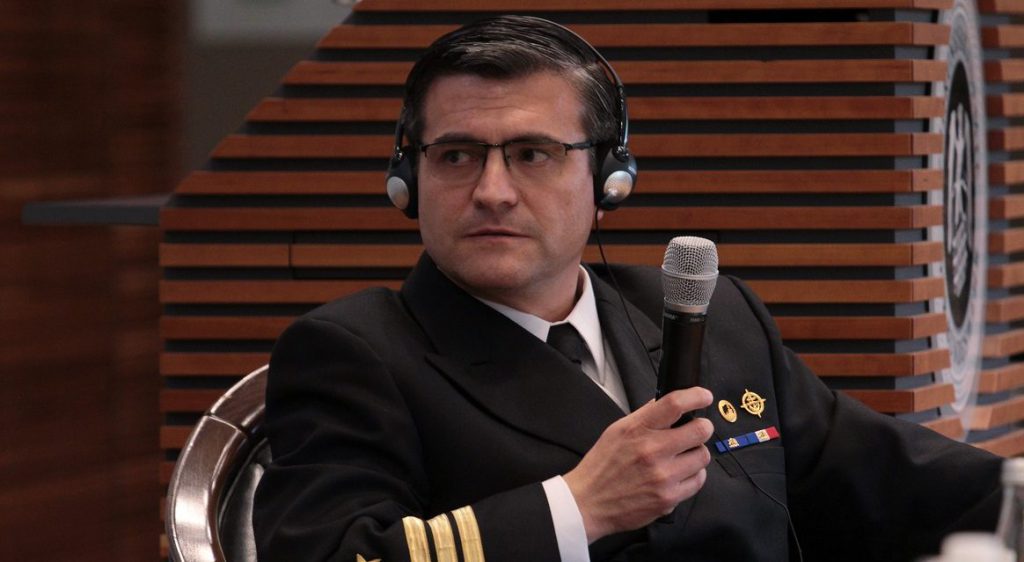 National programme for cyber security
According to Colonel Pedro Varela Sabando's description of the situation in his country, Chile felt very secure for a long time due to its geographical location. This has changed with digitalisation. "We have to protect our internet capabilities, especially in the event of natural disasters." The country has therefore launched its own national program for cyber security.
The most critical of critical infrastructures
In his introductory briefing, Dr. Bernd Benser, Managing Director of GridLAB GmbH, talked about "the most critical of critical infrastructures," namely energy. Because the functionality of other critical infrastructures such as traffic, telecommunications or the health care system is dependent on power.  Although Germany has the most secure electrical energy supply in the world, "this also makes the system vulnerable."
He warned of the danger of a blackout, a total system failure across a large area with dramatic consequences for the entire infrastructure. "We have to increase our system's resilience." Crisis prevention scenarios should be developed. Operators of critical infrastructures should be more closely interconnected. According to Benser, cooperation and closely interlinked networks are also essential for authorities and organisations in charge of security and national defence in order to be prepared for an emergency situation.
"We need a new way of thinking"
Prof. Dr. Stefan Bayer from the Bundeswehr Command and Staff College spoke of an unhindered trend towards climate change and demonstrated the impending consequences of this development. In fact, climate protection is becoming less significant in view of the advanced stage of climate change. Therefore, adapting to the impending consequences is becoming increasingly important. "We need a new approach here, a new way of thinking in matters of security policy," Bayer urged.  "This is what the GIDS was established for—to ponder the question: What are we going to do if the situation becomes really difficult?"
He stated that the dividing lines between internal and external security are becoming increasingly blurred. Against this backdrop, the role of the armed forces should be discussed anew—for instance the possibility for them to serve as a "societal insurance against the impending climate change."
Legal framework is crucial
"Acidification, the endangerment of the Antarctic, an increasing number of extreme weather events—all this is happening today," said Captain Rogerio de Oliveira Goncalves from the Brazilian navy. "And society demands a response, especially from the military." The state has created a legal framework for this commitment, but it still needs to be developed further. The armed forces have to include climate change in their planning.
The Chilean navy is massively involved in researching the consequences of climate change. Commander Hernán Zamorano Portilla presented his country's approach to this topic and said that there already is a national action plan. "The issue of climate change is very high on the agenda in our country." Measures to address this issue range from the use of renewable energies and energy efficiency through intense monitoring and research to integrating the subject into the training.
Colonel Victor Arturo Miranda Alfaro from Peru said that two thirds of all disasters in his country are the result of climate events. In addition to being located in an earthquake zone, Peru is also exposed to the effects of El Niño. The armed forces have contributed essentially to dealing with the consequences of climate change. "They are involved from the prediction to the repair of damage" and always work closely together with the civilian personnel.
Small communities most severely affected
According to Jelena Kaifenheim, who was involved with the Malteser Emergency Services in Haiti and Colombia, small marginalized communities are always most affected by the consequences of extreme weather events. She demanded solutions that are "comprehensive and global, reaching across sectors and borders".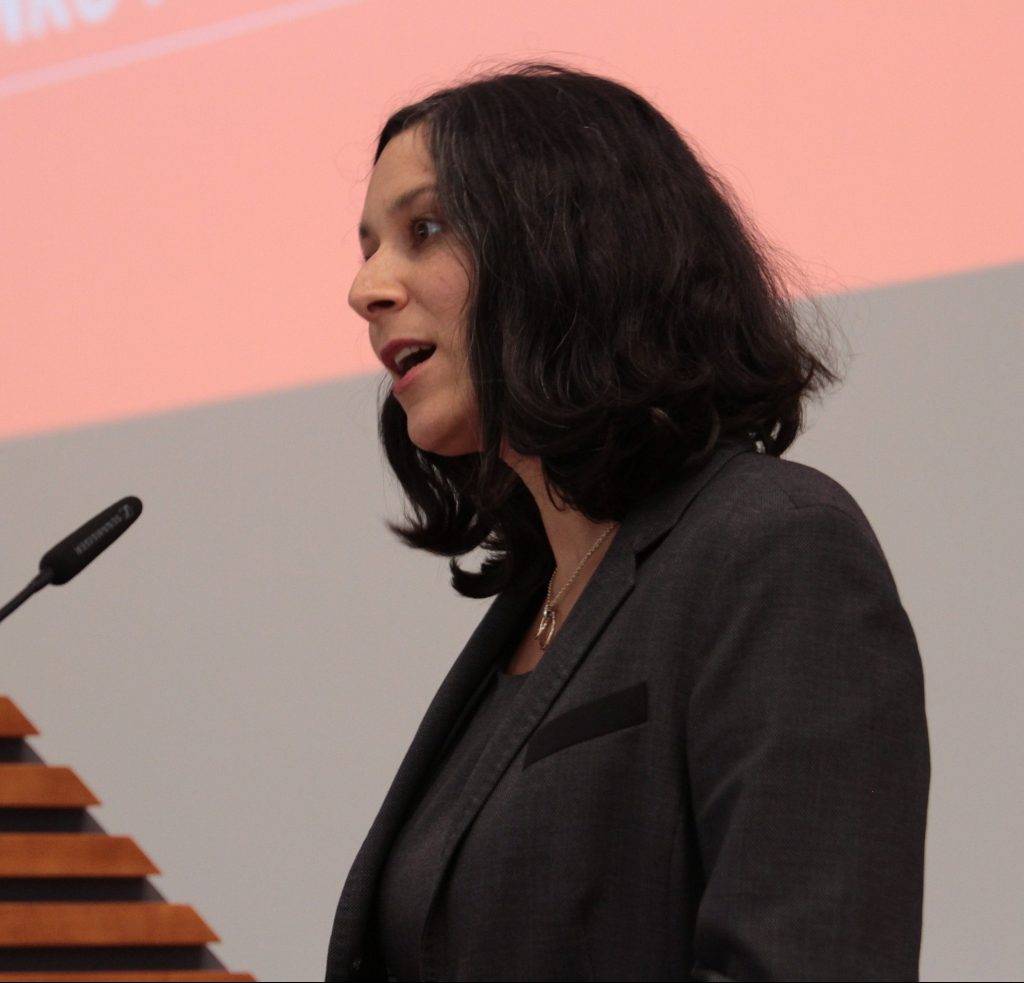 Ministry must find answers
Prof. Dr. Roland Börger from the Ministry of Defence, who is the chief of the division managing all of the Bundeswehr's real estate, sees his division facing a great challenge in case of a possible crisis. "Which critical infrastructure must be kept available? How can critical infrastructures be made sustainable and how can the required personnel be protected?" The ministry has to find answers to these and other questions.
Summarising, Prof. Burkhard Meißner pointed to another fundamental development: "We are becoming increasingly dependent on critical infrastructures. We are becoming increasingly interconnected and therefore more vulnerable."
Photos by: Lena Bartels, Fotolia