The GIDS has collegial leadership. The board of the GIDS is made up of Colonel Prof. Matthias Rogg, head of the Think Tank Steering Group at the BwCSC and Professor Burkhard Meißner, head of the "Network for Interdisciplinary Conflict Analyses – NICA" at the Helmut Schmidt Bundeswehr University in Hamburg.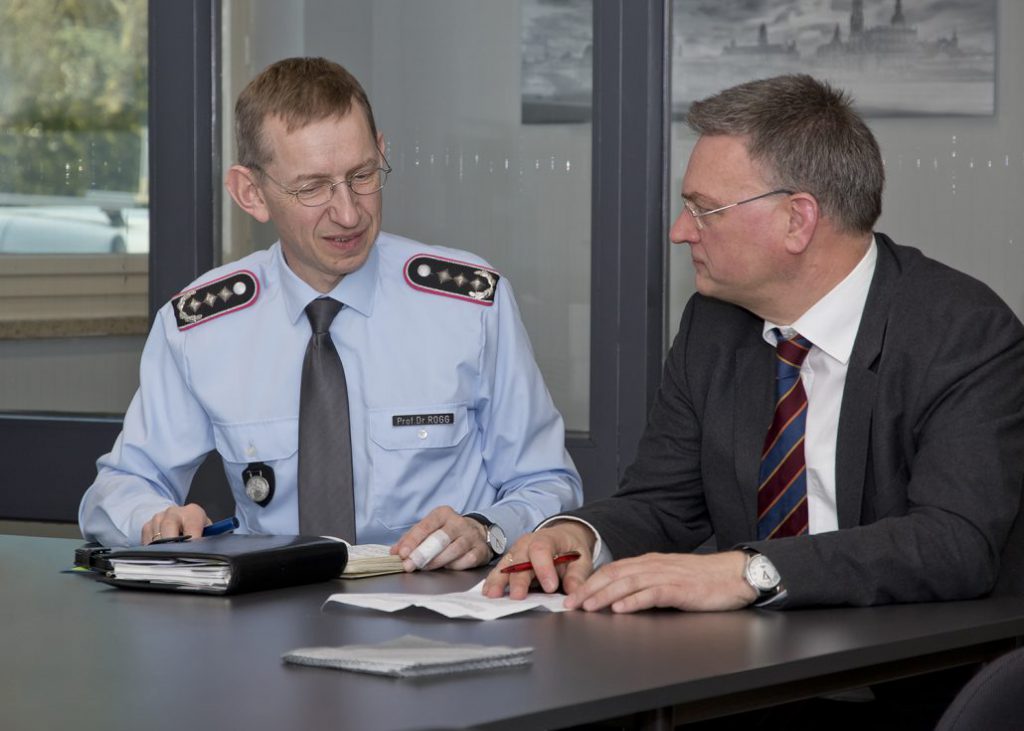 The GIDS is be supported by a scientific advisory board. The advisory board's task is to advise the executive group of the GIDS, particularly with regard to determining key research areas and initiatives and defining their relevance for strategic advice.
Colonel Prof. Dr. Matthias Rogg
Colonel Prof. Rogg is head of the Think Tank at the Command and Staff College of the Federal Forces (Hamburg). Previously, from 2010 to 2017, he was Founding Director of the Museum of Military History of the Federal Forces in Dresden . Moreover, since 2013, he has been Professor of Modern and Contemporary History at the Helmut Schmidt Bundeswehr University in Hamburg and is therefore the first active officer outside the Medical Service to receive a professorship. In 2000, Professor Rogg was awarded the Werner Hahlweg Prize at the German Historians' Day in Aachen. The focal points of his scientific research are cultural and military history, the history of East Germany and historical education. He has published numerous books on cultural and intellectual history.
Prof. Dr. Burkhard Meißner
Professor Dr. Burkhard Meißner is responsible for managing the cooperation project GIDS – German Institute for Defense and Strategic Studies from the side of the Helmut Schmidt Bundeswehr University in Hamburg. Professor Meißner teaches and researches at the university in his position as Professor of Ancient History. In 1996, he qualified as a professor under Andreas Mehl with the thesis "Tradition und Technik. Studien zur Anwendung, Bewahrung und Erweiterung technischen Wissens in der Antike" [Tradition and Technology. Studies on the Implementation, Preservation and Enhancement of Technical Knowledge in Ancient Times], for which he received the Christian Wolff Prize from the University in Halle in 1997. He is, moreover, an active reserve officer. Professor Meißner has also published numerous works.